Plumbing & Gas Solutions Ltd are based in Milton Keynes, a great city & transport hub that allows us to fully serve our clients in the surrounding counties, including: Buckinghamshire, Bedfordshire and Northamptonshire.
Operating out of Milton Keynes & covering all surrounding areas and armed with a fleet of vehicles, dedicated office team & skilled engineers, our mission is to provide every single one of our clients with a unique and bespoke service. We firmly believe that our company philosophy, combined with a great motivation to succeed can only be a benefit to both you and your organisation.
With heating & plumbing technicians available 24/7 all year round, our aim is to offer our customers the reliability & reactiveness they require to keep their buildings operational, compliant & safe!
All of our team are DBS checked to enhanced level and our Constructionline and CHAS accreditation ensures that we are fully health and safety compliant. All of our management are SMSTS qualified for extra peace of mind.
Carl Yeomanson CEO & Founder
EFD Coroporate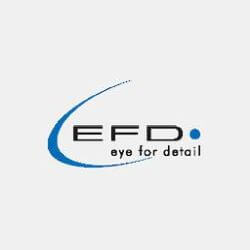 We always use Plumbing & Gas Solutions. They are fast, efficient and complete the work on time. All their staff are well presented and very polite. Would I recommend these guys? Yes without hesitation.
David Hyde
Managing Director
SOL Services
We have been regularly using Plumbing and Gas Solutions for a few months now and the service is second to none. They're reliable, accommodating, hard-working and get the job done on time. I wouldn't hesitate to recommend Plumbing & Gas Solutions
Steven Smillie
Project Manager
Bar Encore
Chris was our saviour towards the end of a large, stressful project. We had been busy totally renovating out a large grade II listed building. We had been using a company that specialised in shop fitting/construction, unfortunately the company had really left us on the lurch with seriously sub standard quality of workmanship. Right from the very first call I made to Chris, he made me feel at ease. He dealt with the issues we had in a professional and prompt manner. The guys on site were all brilliant, friendly and professional. Chris provided us with high quality work within a very tight time frame. Without him and his team there is no doubt in my mind that we would never have opened on time, and we definitely wouldn't have a working kitchen
Katrina Malyshenko
Director
Yamaha Music UK
Yamaha Music UK are very happy with the planning, implementation and result of the work that Plumbing & Gas Solutions Ltd have completed. We don't normally endorse third party company work, but this time felt an exception was warranted.
Mark Rolfe
Managing Director
Storage King
Recommended to Storage King because the company we had used for other work could not repair or service our commercial boilers. Dom & Chris have provided me with a very good service and I have already given them some additional work
David Francis
Store Manager
Milton Keynes College
Carl first approached us five years ago and carried out some small works for us, it didn't take long however for this partnership and trust to grow and for the team to become our main contractors. PGS have been a great contractor to MK College, the customer service element has always been good and we feel the team look to give us quick, good and reliable solutions to our problems. We have often tested their resolve with some urgent call outs which they have delivered – this gives us confidence to call on them again in the future.
David Hudson
Assistant Head of Facilities
BAM FM Ltd
It's been great working with the team at PGS and over the years they've carried out a range of essential services across the different buildings we look after, from air hangers to hotel and accommodation blocks. Their workmanship, reliability, communication and ability to react make them the perfect partner for us. Compared to other contractors we've worked with, Carl and the team are right up there and certainly get a Gold Star seal of approval from me.
Paul Gerring
Contract Manager
Oakgrove School
We have been working with PGS for six years now and the team provide all kinds of services from boiler upgrade projects, gas pipe work installations and general plumbing repairs. As a school we need reliability and reaction and so we like the way the team at PGS get on with the job in hand and are very trustworthy. They always keep me up to date and are very professional and polite – they are a great bunch of people who offer value for money and pride themselves on understanding their customers' needs and taking problems away.
John Leadbetter
Site Manager
Cranfield University
As a busy university it's essential we are able to remain open and meet the needs of our staff and students whilst providing a safe and secure environment in which to study and work. Having PGS as our trusted contractors enables us to feel confident that any issue we face will be resolved quickly and efficiently and backed up with the unique knowledge and expertise in all aspects of the industry. I have twenty other various contractors, but PGS is the best all round. When you set PGS a task, from the management to the engineers they are extremely polite, good humoured and incredibly hard working.
Paul Mizon
Assistant Mechanical Engineer
Plumbing & Gas Solutions, was launched in 2010 by Carl Yeomanson – and has been proudly giving back since day one. The company sponsors the mighty MK Dons and regularly supports local charities and amateur football clubs – including a number of boys and girls teams.
We are very proud to be serving our local area for over 10 years!